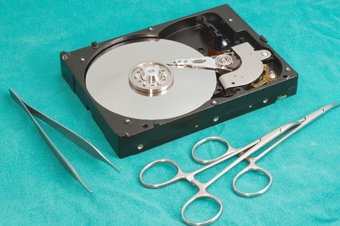 When you lose data or the back-up has failed you feel completely desperate.
Data loss affects entire business networks, not simply individual users or departments. It can cost a business substantially in loss of time, intelligence and responsiveness.
But help is at hand. Network Midlands is pleased to offer you an efficient solution to transform your data loss disasters.
We can recover your data from virtually any failure, media type and operating system, either at our office or through our partner company, Kroll Ontrack.
What's more Network Midlands can offer you a full range of solutions to address your data loss needs including establishing efficient data loss procedures, Redstor Pro cloud backup services and other technology-based solutions.