With cyber-attacks on the rise and the protection of data of increasing importance, being aware of the risks and knowing how to respond to them is vital.
With this in mind, we are developing a number seminars and workshops specifically designed to help you detect and defend against cyber attacks on your business
What Can Possibly Go Wrong? will provide you with hints and tips to help protect you from cybersecurity attacks, and enable you to recover should the worst happen.
The Art Of Deception will help you to spot various types of phishing and social engineering attacks on your business or organisation. You will learn how to defeat an attack and what you can do to avoid attacks happening again.
10 Ways I Can Hack Your Website (And Why I Would Want To) will will give you an understanding of why a hacker might want to hack your website – even a simple brochure style one – and what simple steps can be taken to reduce the chance that a hack attempt will be successful.
Seminars and workshops are open to any business owner, manager or director who want to know more about cybersecurity and social engineering.
Seminars can be customised should you wish to run it for your staff only.
Summary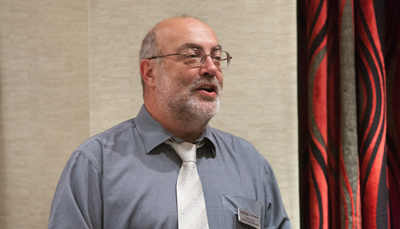 Service Type
Provider Name
Network Midlands Ltd
,
Telephone No.07941 208957
Area
Description
Cybersecurity seminars and workshops for business owners, managers or directors who want to know more about cybersecurity and social engineering.