One of my computers has just installed the latest "Windows Feature Update version 1083". Upon reboot, every time I tried to use one of the Office 365 applications, the activation wizard popped up – why I don't know. Clicking on next bought up an error – "We couldn't contact the server. Please try again in a few minutes." So I tried again, and again, and again…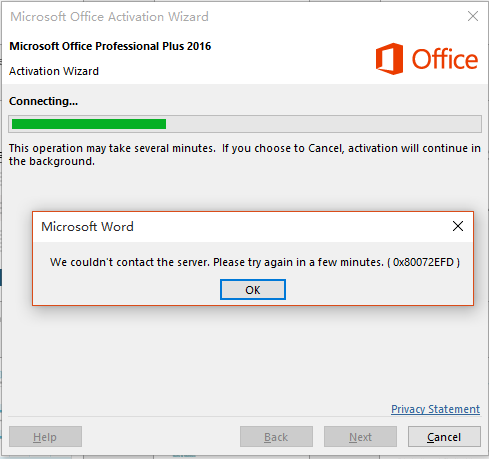 Failed every time.
One suggestion I found was to run Outlook as administrator (right click and select "Run as administrator"). No good. The I found a page that suggested turning off Windows Firewall helped. I don't run that, but I do have Kaspersky installed. Temporarily disabling it allowed the activation to succeed.
If you're getting this problem, try turning off your firewall software – but don't forget to turn it back on again!