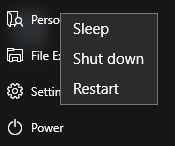 Recently, my Lenovo laptop (running Windows 10) has started failing to shut down properly. When I click on "Power/Shut down" the laptop shuts down and then reboots back to the login screen. I tried shutting it down just using the power button, but exactly the same happened.

After a bit of a hunt I found this page "Windows 10 doesn't shut down properly". Lots of suggested solutions there, but the one that worked is as follows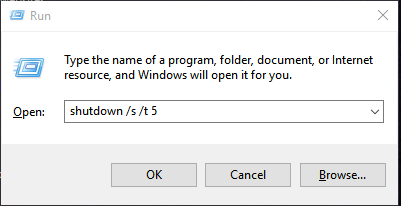 Hold down the Windows key and hit R then shutdown /s /t 5 in the Run field (note the spaces between "s" and "/" and "t" "/"). Then hit the Enter key.

A few seconds later the laptop shut down and stayed shut down.
Note: there are other solutions on the page, but none of them worked for me